1 PERSON | 20M2
The Economy rooms are quiet rooms of 20 m2. They have a 1.10 x 2.00 m bed or a 1.50 x 2.00 m bed for individual use.
Our Services
Equipment of the rooms:
Bed for individual use
Independent air conditioning
Minibar
Security box
LED TV 32 '
Hair dryer
Direct phone
Complimentary water bottle
Pillow menu
1 shoe cleaning without charge
Free Gigabit connection
Amenities
Room Service 24 hours
Access to the Fitness Center free of charge
Business center with additional charge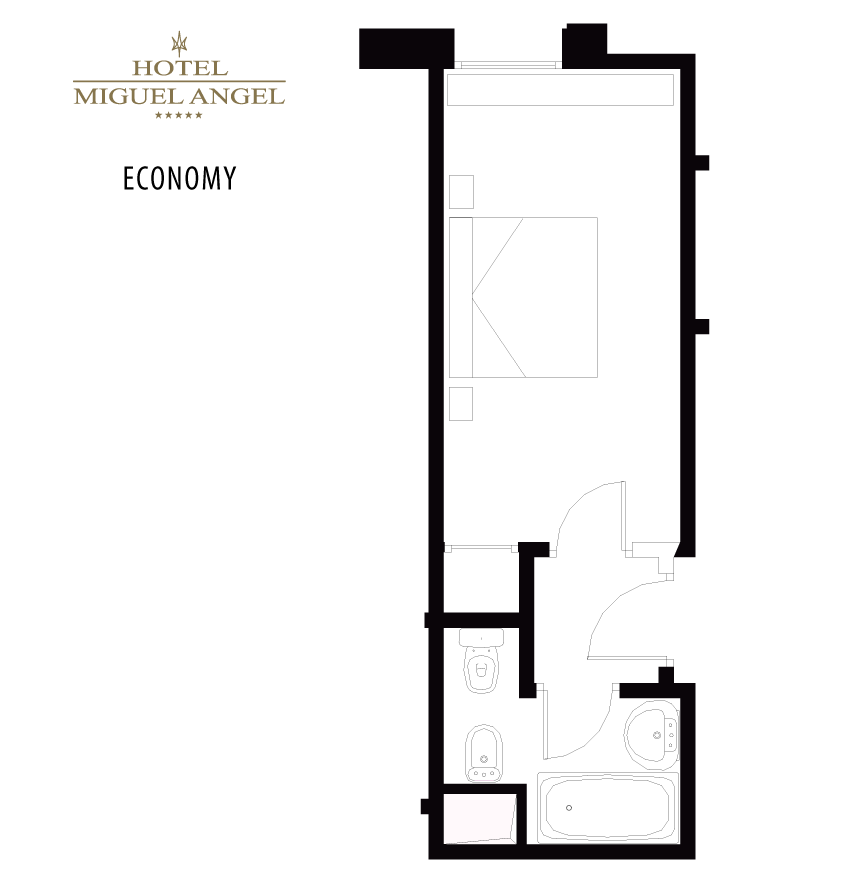 USEFUL INFORMATION
Check in: After 3:00
Check out: Until 12.00
No extra beds are allowed in the room
Cancellation / prepayment
The conditions of cancellation and payment in advance may vary depending on the type of room.
You can cancel your reservation through the confirmation email of the same.